Accommodation
Most students prefer to stay with a family when they first come to England as this gives an opportunity to learn more about the British way of life, as well as a chance to practise English.


The Sheffield College does not have its own residential accommodation.
The International Office will arrange homestay accommodation for you, prior to your arrival in Sheffield. You must fill in an accommodation form when you apply for a course and send it to the International Office.
Homestay accommodation: the host family will treat the student as a full member of the household, eating together and sharing the common living areas. No more than four students will be accommodated in homestay accommodation at any one time.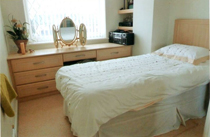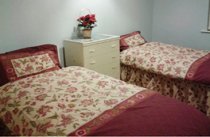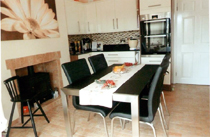 Above: Typical bedrooms and living area in homestay accommodation
Residential accommodation: private homes accommodating more than four students, student houses, halls or hostels, catered or self-catering. Residential accommodation where there is no overnight supervision is not suitable for under 18s.
There are a number of providers of self-catering accommodation specifically for students at the bottom of this page. You should contact them directly to enquire about availability and prices. The International Office can assist you in contacting residential accommodation providers.
Please note - Students under the age of 18 must stay with a host family unless written permission is received from a parent/guardian.
Download an Accommodation Application form
Please fill this application and send it to international.office@sheffcol.ac.uk
Accommodation costs
The International Office is in contact with Host Families based in Sheffield. You can decide to stay with a Host Family either:
Half board
Bed
Breakfast
Evening meal
All meals at weekends
£115 per week
Full board
Bed
Breakfast
Lunch
Evening meal
All meals at weekends
£125 per week
Students will have their own bedroom and will sometimes share the bathroom with the host family. The Sheffield College will inform you if you are expected to share the bedroom with another student in your homestay.
Please refer to the homestay application form for homestay booking conditions.
Self Catering Accommodation
For students 18+ an alternative would be self-catering accommodation.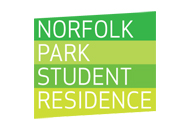 Norfolk Park Student Residence offers all inclusive prices from £69 per week, including 10Mb/s internet connection, IPTV, gaming functionality and secure online storage all included.
Book online at norfolkparkvillage.net for more information.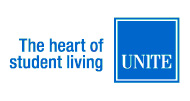 Find student accommodation in Sheffield at Unite. Click on the link to find out more: www.unite-students.com/sheffield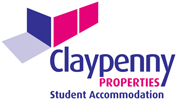 Claypenny Properties is a family run business providing student accommodation in Sheffield. Formed in 1994, we have gained an excellent reputation for providing high-quality, affordable student housing in various locations across the city. Claypenny now provides accommodation to over 550 Sheffield students in over 100 properties. Take a look at some of our available properties or call us on 0114 266 9900 to find out more
The Pinnacles is centrally located so the city and transport links are only a stones throw away. An ideal, affordable and fun place to be! Click here for more information.
Renting a bed-sit or flat
If you decide to rent a bed-sit or flat, The International Office can provide information about the implications of your accommodation choice (tenancy agreements, local taxes, services available, etc.).
Living in a private residence or accommodation not arranged by The Sheffield College
Private Halls of Residence (e.g. UNITE)

In this type of accommodation the length of agreement is normally a minimum of six months - or for the whole of the academic year. Accommodation is normally in clusters of flats with your own study-bedroom - sharing communal facilities with other flatmates.

Privately Rented Accommodation

The most common Accommodation Agreement in the private sector is the Assured Shorthold Accommodation Agreement. This type of Accommodation Agreement keeps you tied to a property for a minimum agreement period of six months.

You need to begin your search for a property well in advance of the start of term. Once you have found a suitable property you should inspect it thoroughly and be satisfied with the terms and conditions of the Accommodation Agreement before signing any documents.

You will normally receive a letter from the Council Tax Authorities, requesting for payment of your Council Tax. If you are unsure whether you should pay the Council Tax, you can ask the International Office for advice.

Students who are studying a full time course for more than 24 weeks will be exempt from paying Council tax and will need to request a letter from the International Office.

You are strongly recommend to view private before you accept renting or sign any contract.

Sharing a privately rented accommodation with friends

If you an Assured Shorthold Accommodation Agreement with your flatmates, you and your flat/housemates are legally bound to pay rent until the end of the agreement. This means that if one of you defaults on the payment - the others still have to make sure it's paid. That's why it's important to have confidence in the people you're sharing with.