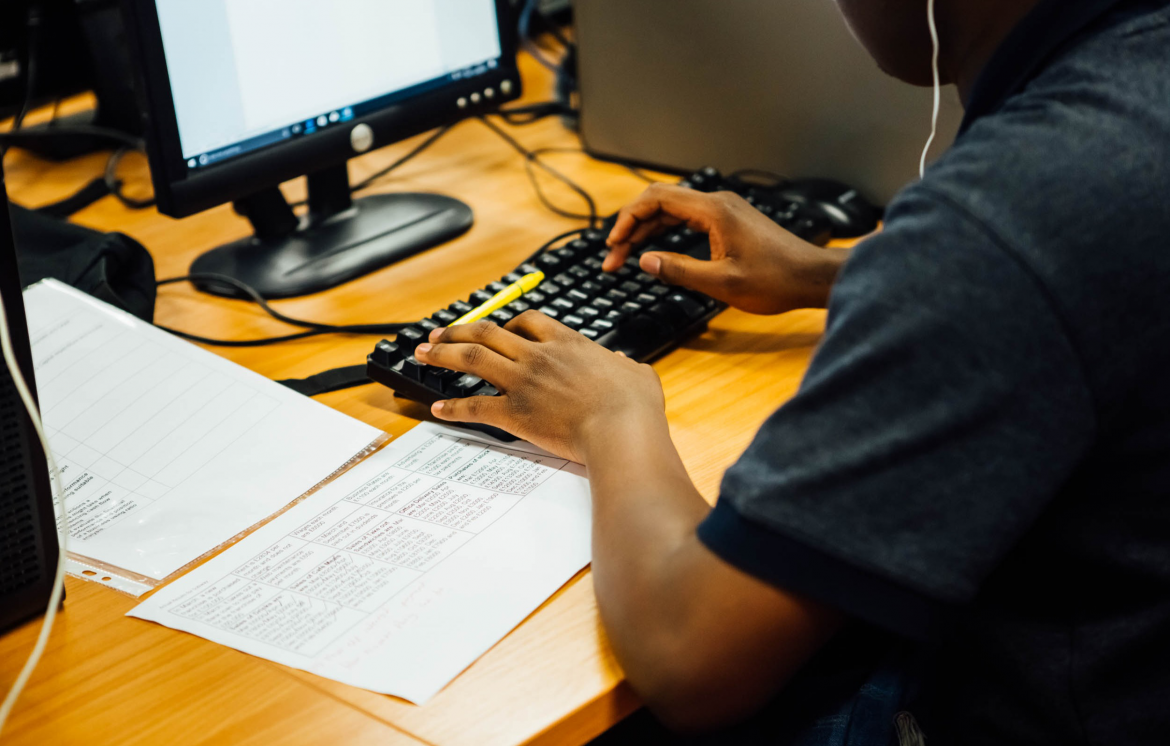 Updated: August 18th, 2021
These frequently asked questions (FAQs) are for applicants who have received an offer to study at the College in September 2021.
We look forward to welcoming you and helping you go further in your career. Before you can start your course, you need to enrol at the College.
To find out how the enrolment process works, and what you need to do, please read on!
1. What is enrolment?
Once you have been made an offer to study with us, after applying for a course, you will need to enrol.
Enrolment is where you confirm and finalise your place as a student at the College. The process takes place during July, August and September 2021 – depending on the study programme that you have chosen.
2. What does the enrolment process involve?
The enrolment process involves checking that you've signed up to the course you want and that you've got the grades you need. We'll also complete some other administrative checks to help you get ready for your first day at college in September. The enrolment process comprises four steps:
Pre-enrolment.
Enrolment confirmation.
Grades check and induction.
Support check from staff.
3. What happens if I don't get the grades I need for my chosen course?
Please don't worry! Please attend your enrolment session and we will discuss an alternative start point with you or offer information, advice and guidance to help you consider alternative options.
4. What should applicants do first?
Once you have applied and been made an offer of study at the College, you will need to complete the pre-enrolment step. Pre-enrolment should be completed online via the OnTrack portal which you used for your course application. If you require support with completing the pre-enrolment online, please contact admissions@sheffcol.ac.uk.
5. What happens after pre-enrolment is completed?
Once you have completed your pre-enrolment online via OnTrack, you will be invited to attend an enrolment confirmation appointment.
This appointment will take place on campus but, if required, it can also be completed remotely. Please only attend at the time and campus you have been booked for. You will be sent an online link to book your enrolment confirmation appointment.
The enrolment appointments will last approximately 15 minutes. The dates and time vary according to the study programme you have chosen.
For more details, and to see a broad schedule of dates, please visit our enrolment page. Please note that enrolments for study programmes at Olive Grove Campus on Olive Grove Road will take place at City Campus on Granville Road.
Important: please do not attend an on-campus enrolment appointment if you have coronavirus symptoms.
Please isolate immediately and book a free PCR test online, on the NHS Covid-19 app or by phoning 119. For details, visit https://www.gov.uk/get-coronavirus-test
Please do take a lateral flow test before you attend your enrolment appointment - either the same day or the day before.
Lateral flow tests will be provided at each enrolment centre. Please ensure that you continue to test twice weekly, as per government guidance.
Covid-19 safety measures are in place to help keep our community safe. For more details, please visit our Coronavirus FAQs: Keeping Safe at College.
6. What checks take place during the on-campus enrolment?
Once you have confirmed your enrolment, a member of staff will check your grades (if this hasn't already been completed online) and provide you with information about your induction at The Sheffield College.
If you are studying an access to higher education, higher education, or an English, maths and digital skills programme, you will be allocated a further 15-minute appointment for this process.
Your final step of the enrolment process will be with a member of our support team. They will provide information and support about our student support funds and collect evidence to enable this support to be put in place.
Once this is complete, you will be given your printed student ID card and lanyard. Timetables will be issued online before the start of term.
7. What do I need to bring to enrolment?
Please bring:
proof of ID
student support evidence (such as proof of benefits)
proof of results
a method of payment (where appropriate)
8. Where can I get more information about enrolment?
If you still have questions about enrolment at The Sheffield College, please contact our Admissions Team as soon as possible.
9. I have not decided on my next steps – is it too late to apply?
It's not too late to apply! We still have places on our programmes starting in September 2021. For more information, please visit our courses page where you can search by careers, subject area, interest or level of study.
You can also download our guides for school leavers, apprenticeships, university level and professional courses, access to university and A Levels. For details on our campuses and their locations, please visit our campuses page.