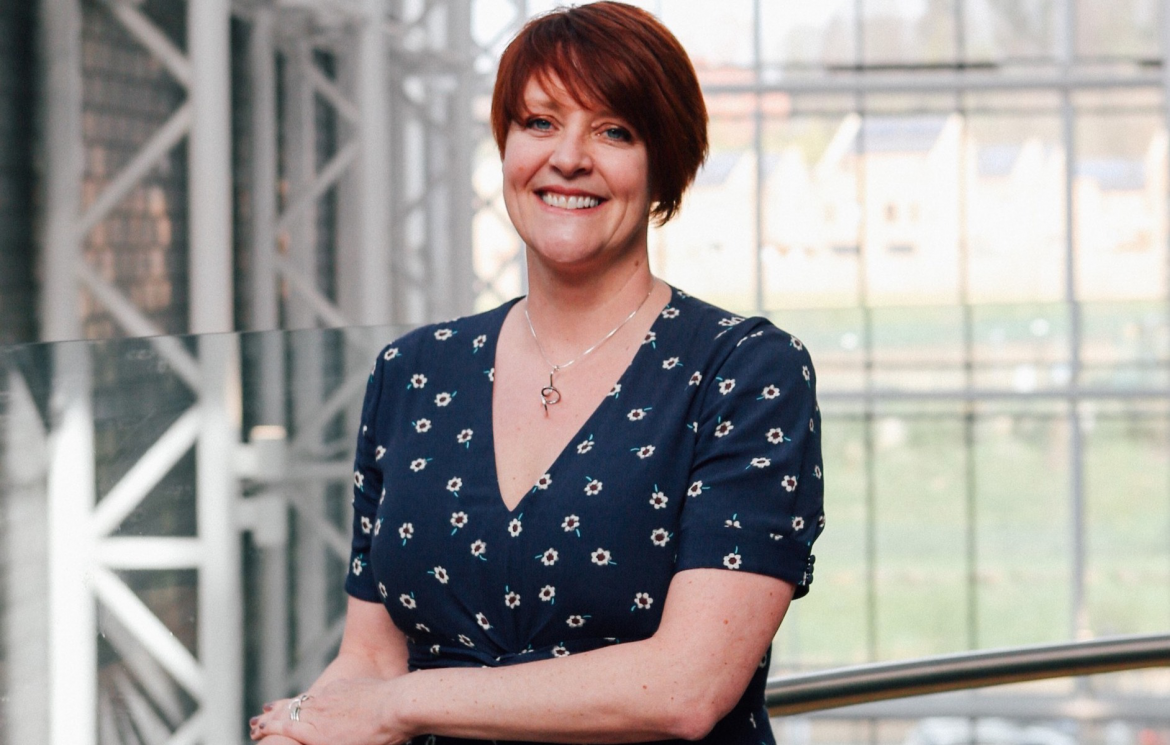 Amidst the Covid-19 pandemic upheaval of 2020, there have been some glimmers of hope for the further education (FE) sector.
FE colleges have been at the forefront of a national debate about skills and the future of the pandemic economic recovery.
The sector was highlighted in the government's Spending Review in November 2020 with £375 million for the Lifetime Skills Guarantee, £291 million to pay for more young people to go into further education and £1.5 billion to rebuild colleges.
As we look to the months ahead, the government's FE White Paper is due to be published in 2021 and aims to ensure colleges fulfil their potential as part of a rebalancing of academic and technical education.
Colleges are at the heart of their local communities and provide a huge range of vocational and academic qualifications for young people and adults from entry through to degree level.
We have seen the shock to our economy from the Covid-19 crisis, as the Association of Colleges' report, Rebuild: A Skills Led Recovery Plan, in June 2020, acknowledges. Our concern within FE is that young people and adults with lower level qualifications are at greater risk of unemployment in an economic downturn.
The Resolution Foundation's Coronavirus Survey, in May 2020, found there had been a disproportionate impact on the youngest (those aged 18 to 24) and oldest earners (those aged 55-plus) who were more likely to have lost work or been furloughed due to the crisis.
Historical skills gaps are also being exacerbated by the pandemic from an adult education system weakened through lack of investment during the last 10 years – spending, according to the AoC, fell in real terms by 45% from 2010 to 2018 – and ongoing issues with the 'missing middle' in terms of qualifications and skills.
Participation in adult training has fallen at all qualifications below degree levels because funding has been cut and provision has shrunk. The highly respected Augar Review of post 18 education in 2019 acknowledged the central role of further education in improving the skills of adults and highlighted the same concerns.
Students tend to leave education at Level 3, for example, having achieved BTEC Extended Diplomas and A Levels. Or they go onto study full degrees. Many learners can benefit from employment-focused qualifications in the middle - Level 4 and 5 higher national certificates, higher national diplomas and foundation degrees.
This has implications for social mobility too. Adults with the lowest qualification levels are the least likely to access adult training despite being the group who might benefit most.
As the Independent Commission on the College of the Future has argued, the post-16 education and skills system is not currently set up to empower colleges to offer the full range of opportunities needed for people to reach their potential, especially for the 50% that do not go to university. That needs to change – and at pace.
Whilst some sectors will bounce back from the pandemic, the sudden rise in unemployment has created an urgent new need for retraining to help people shift to new jobs and to support growing businesses and public services.
The Commission's latest report, published in November 2020 to inform the government's FE White Paper, calls for colleges and skills to be made central to Covid-19 recovery plans.
Key recommendations include creating a statutory right to lifelong learning by making it accessible and financially viable to all so that everyone can access the training they need irrespective of their circumstances or background.
Other asks include funding colleges to deliver specialised and targeted business support, creating hubs in key sectors such as digital, construction, engineering and health and social care, and investing in colleges through three-year grant settlements.
At The Sheffield College, we are already addressing some of these challenges thanks to the positive, strategic relationships we have built with around 2,400 employers, Sheffield City Region, Sheffield Hallam University and national bodies including the Association of Colleges.
Current projects include backing a £1.8 million hub programme, led by Sheffield Hallam University, to support regional small to medium sized businesses.
We have also signed up to become a gateway for the government's new Kickstart Scheme, providing fully subsidised job opportunities for 16 to 24-year-olds. The scheme provides funding for employers to create new six-month placements for people on Universal Credit and at risk of long-term unemployment.
Other work already started at the College continues to gain momentum including our employer skills academies for 16 to 18-year-olds launched in 2019 that are backed by top employers and provide young people with the skills that businesses need.
In terms of curriculum delivery in the immediate future our courses for adult learners, starting in January 2021, provide an opportunity to gain new skills and knowledge to get into employment, go further in a career or break into a new industry.
Our life changing, one-year access to higher education courses, enable adults who want to go onto university but missed the opportunity the first time around, to do so. Our higher national certificate courses in business, construction, education learning support and engineering address the 'missing middle' skills gaps.
For adults who need support with English, Maths and IT, we have courses that develop essential skills and knowledge and the foundation of securing and progressing in employment.
There's also a choice of online continuous professional development courses covering topics such as conflict management, food safety awareness, GDPR and personal money management.
We want to support those facing job uncertainty and ensure that we best meet the needs of businesses and our communities dealing with enormous change and challenges.
Now is the time to recognise that further education colleges are anchor institutions in their local communities and are well positioned to lead the nation's coronavirus pandemic skills recovery.
Angela Foulkes, Chief Executive and Principal, The Sheffield College