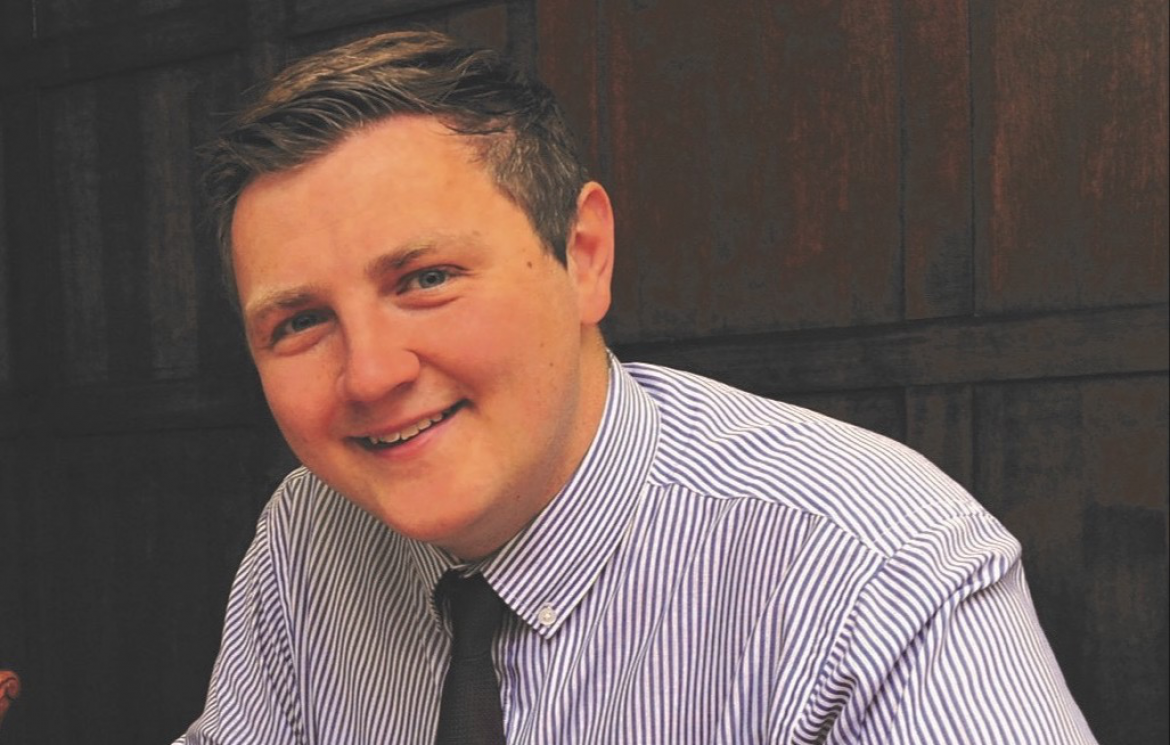 Sam Cooper is one of 17 journalism educators nominated by their peers, students and alumni to be included in the Public Interest News List from Behind Local News.
Backed by the National Council for the Training of Journalists (NCTJ), News Media Association and Society of Editors, the list showcases who has really made an impact in the industry by underpinning democracy and holding power to account.
Sam, who is Journalism Course Leader, The Sheffield College, said: "I was genuinely shocked to see all of the Twitter notifications about this. To even be spoken about alongside some of the names of those on the list is incredibly humbling."
He added: "I'd also like to thank my amazing apprentices and Facebook community news reporters for helping to keep me sane during lockdown - this would never have been possible if they weren't so committed and hard-working."
As well as receiving nominations for publications and reporters uncovering stories making a difference in communities, those working tirelessly to train journalists in the core skills of public interest news also feature on the list.
Sam began teaching community reporters and apprentices at the College at the start of the last academic year.
He was nominated for excelling in his role as an inspirational trainer while learning the ropes of the NCTJ Diploma, administering remote exams and continuing teaching remotely through the Covid-19 lockdown.
Coming straight from his role as senior multimedia reporter at The Star, Sheffield, his wealth of industry knowledge has had a real impact on reporters going out and reporting on under-served communities — stories in the public interest.
Sam also won a teaching award at the College's 2020 Staff Excellence Awards.
Kelly English, Assistant Principal, Creative and Design Faculty, The Sheffield College, said: "Sam is an inspirational teacher who inspires our students to go further in their careers and I would like to congratulate him on this success."
Emma Robinson, the NCTJ's Accreditation Manager, commented: "The calibre, passion and quality of the reporters entering today's industry is a true reflection of those who have gone before and now work immensely hard to inspire and train the next generation of journalists.
"To see so many tutors from NCTJ-accredited courses on the Public Interest News List is testament to their dedication and commitment to quality journalism training to the industry's exacting standards.
"These trainers are ambassadors for their subjects and their students can rightly hit the ground running with their journalism careers and reporting in the public interest, knowing they have the core knowledge and skills in public affairs, essential journalism, media law and court reporting to succeed.
"You will be hard pressed to find any reporter in any UK newsroom who hasn't had their careers influenced by these committed and inspiring teachers. They deserve this recognition by featuring on the Public Interest News List."
For more information, visit our course search website page or call 0114 2602600.