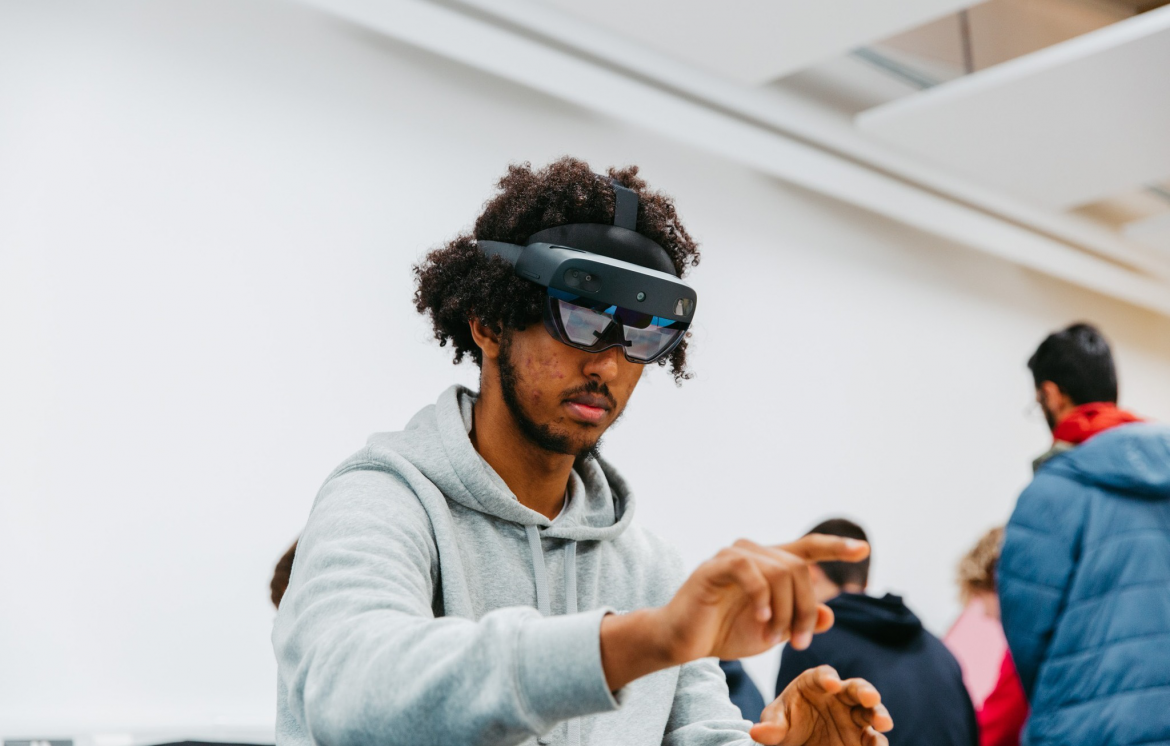 As of September 2023, The Sheffield College will be offering T Levels to everybody leaving school and progressing into further education.
T Levels are a brand new 2-year qualification that mix classroom learning and industry experience in order to give you the skills and knowledge to help you progress into your dream career.
Keep reading to discover the ins and outs of T Levels, and if they're the right choice for you.
T Levels explained:
T Levels are brand new 2-year study programmes which can be taken after you finish school in place of A Levels, Apprenticeships, or vocational study programmes.
T Levels have been created with input from both employers and education providers, meaning everything you will be taught is designed to prepare you for the world of work.
By studying T Levels, you will be taught through a mixture of classroom learning and a 45-day industry placement, providing you with both the theoretical knowledge and the practical skills that employers are looking for.
A levels, Apprenticeships, T Levels, or vocational study
It can be difficult to decide what to study when leaving school. With so many different options, it's important to fully understand the difference between each route in order to decide which one is right for you.
A Levels
choose multiple subjects to study
mainly theoretical study
study in our dedicated Sheffield Sixth Form based at our City Campus
assessed via coursework and exams
Apprenticeships
earn a wage whilst learning a trade
ideally for immediately entering the world of work
a mixture of theoretical and practical knowledge
spend one day a week in college and the remainder of your time in the workplace
T Levels
80% Classroom learning, 20% workplace learning
opportunity to try different job roles and explore different career options
develop the skills desired by employers
available across a number of key industries
Vocational Study Programmes
huge choice of subjects and career paths
accessed predominantly via coursework
opportunities to undertake industry placements
classrooms equipped with industry standard equipment
What can you study?
As a brand-new qualification, T Levels are still being expanded to cover all industries. At The Sheffield College we will be offering T Levels in the following areas:
Engineering and Manufacturing
What grades do you need to study T Levels?
Like our vocational study programmes, A Levels and Apprenticeships, each T Level has specific entry requirements put in place to ensure you are studying at the correct intensity.
As T Levels are equivalent to a level 3 qualification, most subjects will have entry requirements of, 5 GCSEs at grade C/4 or above, including English Language and Maths.
What can you do after T Levels?
Although T Levels are designed to get you ready for work, they also prepare you to progress into higher education. Upon completion of your T Level, you could choose to continue studying with a higher apprenticeship, or to apply for university.
What careers are available following T Levels?
T Levels have been designed alongside businesses and employers to make sure you gain the skills and knowledge they are looking for in a new employee. Upon completing a T Level, you will be in the perfect position to apply for entry level positions.
Some of the career paths available to you include:
Construction
Painter and Decorator
Shopfitter
Town Planning Assistant
Digital
IT Support Technician
Market Research Data Analyst
Web Designer
Education and Childcare
Nursery Worker
Teaching Assistant
Learning Mentor
Health and Science
Healthcare Science Assistant
Radiography Assistant
Metrologist
Engineering and Manufacturing
CAD Technician
Motor Mechanic
Electrical Engineering Technician
Business and Admin
Secretary
Office Manager
Civil Service Admin Officer
These are just a small selection of the varied and exciting careers you can progress into. To discover what other careers are available, why not use our career search tool which can be found here.
Find out more
T Levels are an exciting new option and it's important to make sure you've got all the information you need to make the correct decision for you. Join us at one of our Open Days to visit our T Levels stall, speak to our tutors and find out how to apply.