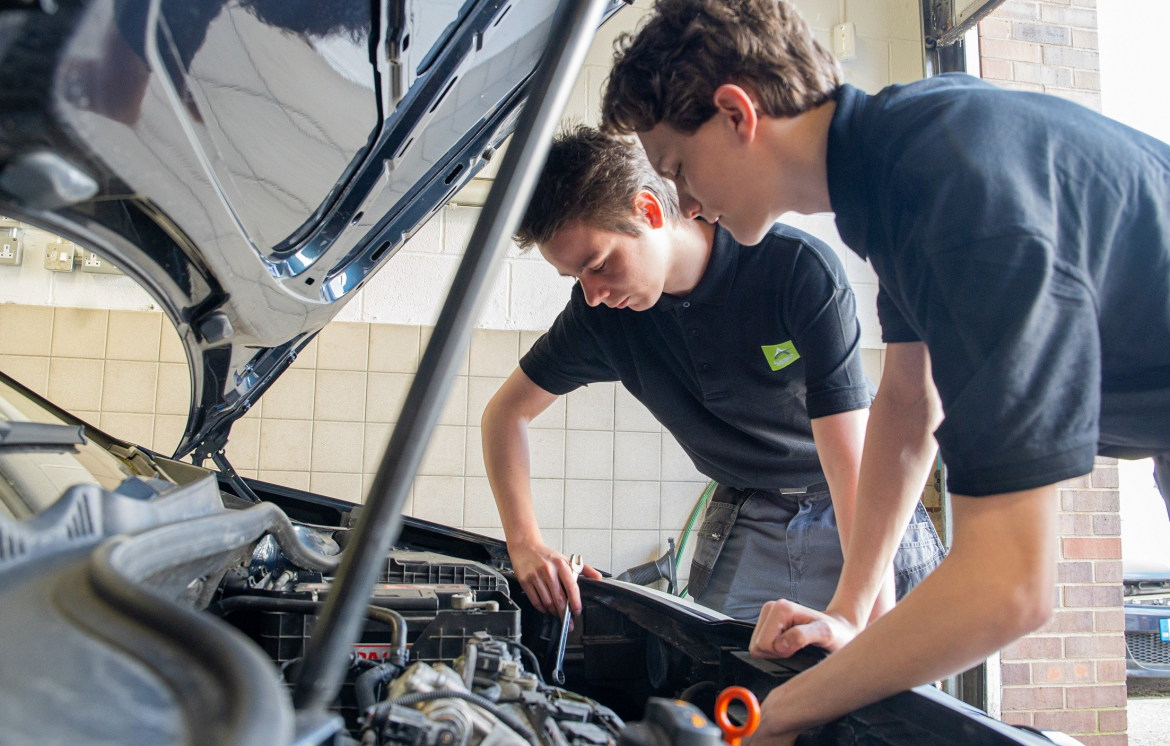 Autotech Academy, launched earlier this year by Autotech Group, is helping talented students, with the skills the automotive industry vitally needs, get their foot on the career ladder through a paid internship.
Acting as a conduit between The Sheffield College and automotive employers, Autotech Academy will source internship opportunities for students who have recently qualified, equip them with their first toolbox, worth over £1,000, and uniform if required.
Ongoing support, technical training and Level 3 IMI Electric Vehicle accreditation will also be offered over the internship period of 3-12 months. Once completed, the intern could be offered a permanent position with the automotive employer.
The Sheffield College teaches a range of light and heavy vehicle courses, including maintenance and repair courses, from its state-of-the-art automotive facilities within the college's Olive Grove Campus.
Rachel Topliss, Head of Employer Academy Partnerships and Work-Related Activity, The Sheffield College, said: "Ensuring that our students get the industry skills that employers need to go further in their careers is a top priority. We are delighted to work with Autotech Academy to provide this exciting new opportunity to our motor vehicle students."
Capitalising on its excellent reputation with automotive employers and colleges, Autotech Group launched Autotech Academy as a route to fill the automotive skills funnel, while helping time-poor, independent garages, dealer groups and vehicle manufacturers recruit newly skilled technicians.
Dave Walker, National Careers Manager for Autotech Academy, commented: "We are delighted that The Sheffield College has partnered with Autotech Academy. The College has a fantastic automotive division. Through our alliance, we will work to enhance the employment opportunities of their students, ensuring that the skills taught at The Sheffield College remain within the automotive industry."
Despite the best efforts of UK colleges, around 10,000 students are lost to other industries each year as they struggle to secure an automotive role. While armed with theoretical knowledge, they have limited practical experience which deters some employers.
Autotech Academy is set to smooth these recruitment bottlenecks and create a cohort of skilled, experienced vehicle technicians which will help sustain the future of the industry. For more information, visit www.autotechacademy.co.uk