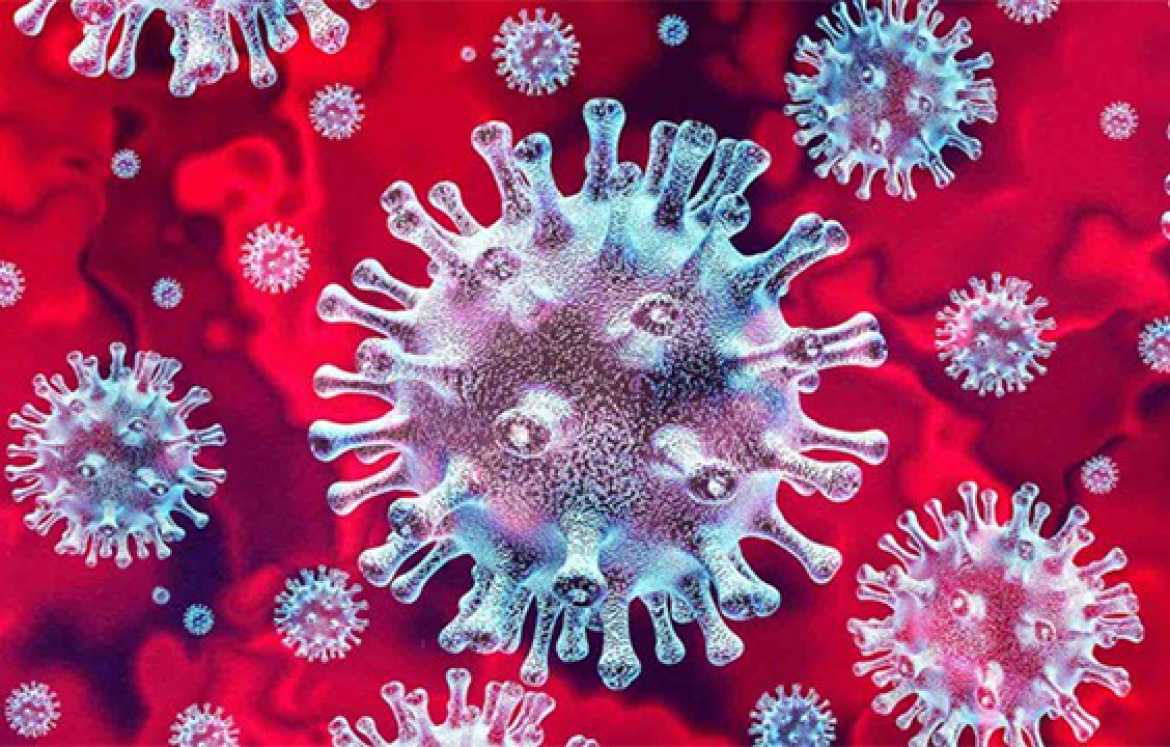 Updated: February 22nd 2021.
Our frequently asked questions page provides information about the College's latest safety measures to help keep students and staff Covid-19 secure.
Please keep checking this page, which will be reviewed and updated in line with public health guidance.
1. What is Coronavirus?
Coronavirus (Covid-19) is a new virus that has not been seen in humans before, so there is currently no vaccination.
2. What are the symptoms?
Most people with coronavirus have at least one of the following symptoms:
New, continuous cough
Fever, a high temperature of 37.8°C or above
Loss or change to smell or taste.
For some people, coronavirus is a mild illness that passes. For others, such as those with underlying health conditions, it can be more serious.
Please report any symptoms of coronavirus to the College at the earliest opportunity.
3. How can I tell whether I have a cold and not coronavirus?
Symptoms such as a headache, sore throat, runny or sniffly nose, earache, itchy eyes, lethargy or tiredness without a fever should not be treated as potential coronavirus.
4. Have there been any confirmed Covid-19 cases at the College?
From September 14th 2020 until February 12th 2021, 183 students have tested positive for Covid-19.
From September 14th 2020 until February 12th 2021, 44 staff have tested positive for Covid-19.
We are continuing to monitor the situation. Not all of those affected had been on-site at the College.
We have been working closely with Public Health England, and taken all the necessary actions.
The College has more than 14,000 students a year and approximately 1,320 staff.
5. How do I protect myself and help stop the transmission of the virus?
Please stay safe, follow public health guidance and stay at home. Please make sure that you are familiar with the latest restrictions and guidelines so that we can continue to keep our college and wider communities safe. You can find those guidelines on the government website.
The key things to remember are:
Hands, face and space - wash your hands regularly and wear a face covering where possible in indoor settings where social distancing is harder.
Stay two metres apart from people you do not live with where possible, or one metre with extra precautions in place (such as wearing face coverings or increasing ventilation indoors).
Work from home if you can. Keep travelling, and the number of journeys you make, to a minimum.
For more details, watch our safety video.
Wash your hands with soap and water often – do this for at least 20 seconds.
Always wash your hands when you get home or into work.
Use hand sanitiser gel if soap and water are not available.
Cover your mouth and nose with a tissue or your sleeve when you cough or sneeze.
Put used tissues in the bin straight away and wash your hands afterwards.
Try to avoid close contact with people who are unwell.
Don't touch your eyes, nose or mouth if your hands are not clean.
6. Is the College open?
Currently, as we are in the third national lockdown, all college campuses remain closed until further notice with teaching and learning moving online and remotely.
The only exception to this is that the College's City Campus remains open to support a small number of vulnerable students.
In addition to existing safety measures, lateral flow testing has been introduced at City Campus for the small number of people who need to be on-site with plans to roll this out across more campuses when more staff and students start to return in future.
Exams and internal assessments, scheduled during the lockdown, have been cancelled by the College for safety reasons – as per our communications to students on January 5th, 2021.
Please be reassured that this is not a decision we have made lightly; student and staff safety must come first.
The College is awaiting further guidance from the government, Ofqual and the awarding bodies on future arrangements for exams.
Students are being urged to attend all of their online lessons and complete all assignments in the coming months to ensure their grade outcome matches the hard work they have put in so far.
7. Are the College nurseries open?
The College's Hillsborough Nursery at Hillsborough Campus and City Nursery at City Campus remain open.
8. Who can students turn to if they are struggling with their mental health?
We know that a third lockdown is tough. If you are struggling with your mental health. Please contact staff or email safeguarding@sheffcol.ac.uk if you are struggling.
9. How do I find out more about the NHS Test and Trace Covid-19 app?
The free NHS Test and Trace Covid-19 app will help you see if you're at risk from coronavirus.
The app has a number of tools including contact tracing, local area alerts and venue check-in, and uses technology from Apple and Google. If your postcode district becomes high risk, the app will let you know.
If you come into close contact with another user who reports a positive test result, the app will send you an anonymous alert. It also provides a symptom check and information on booking a coronavirus test.
If you feel comfortable doing so, we would encourage you to download the app. For more information on how to download the app, as well as data protection and privacy, please visit the NHS website.
10. What should I do if I or someone in my household develops symptoms?
If you become unwell with coronavirus symptoms, you should stay at home, self isolate for at least 10 days and get a test as soon as possible - within five days. Please try to maintain social distance, where possible, from other people whom you live with - your household.
All members of your household will also need to self isolate to avoid spreading the infection outside the home. Further information is available on the government's website.
11. Where can I get more help?
Use the NHS 111 online service if symptoms become difficult to cope with, get worse or do not go after seven days.
The NHS 111 telephone service is available for people who are not online. Only call 111 if you cannot get help via the online service.
In an emergency (a life-threatening) situation, dial 999.
12. Where can I get a coronavirus test?
You can have a test at a test site or with a home test kit. Only get a test if you have coronavirus symptoms or have been asked to get tested.
You need to get a test as soon as possible, during the first five days of having symptoms.
If you are not able to get a test during the first five days of having symptoms, then anyone you live with must stay at home and self isolate for at least 10 days.
You can book a test online on the government's Get A Coronavirus Test web page. You can also call 119 to get a test if you have problems using the internet.
13. What happens if someone at the College has coronavirus symptoms?
Covid-19 can be contagious 48 hours before symptoms appear, therefore:
If the person affected has been in college less than 48 hours prior to developing symptoms, everyone who has come into close contact with them will be advised to self isolate. Remote learning materials will be provided to ensure students maintain their studies.
If the person affected has not been in college for more than 48 hours prior to developing symptoms, there will be no need for students, their households and staff to self isolate.
14. Does the College have a track and trace procedure in place?
Yes. The Sheffield College Covid-19 Track and Trace Policy provides guidance for our staff so they know how to support anyone exhibiting symptoms whilst at the College and take the necessary steps to contact anyone who has come into contact with the person affected on campus.
15. Who should I tell if I have coronavirus symptoms?
Students should report symptoms by calling the College's customer services team on 0114 2602600. They will let your tutor and the Health and Safety Manager know.
Once you have had a coronavirus test, please contact your tutor to let them know the result. When you are well, and no longer have symptoms, please let your tutor that you are returning to College to study.
Parents and carers of nursery children should inform the nursery of their child's sickness and coronavirus test results and when their child is well, no longer has symptoms and are returning to nursery.
Any contractors and visitors, who develop symptoms and have been on our premises during the seven days prior to that, must report this to the College by calling 0114 2602600.
16. How is the College, when it is open, supporting students who have to self isolate?
Currently, as we are in national lockdown, learning is taking place online and remotely. However, when students are back on campus our procedure is to contact them to make sure they have the learning resources they need, and make sure they feel well enough to continue their studies.
17. What safety measures are in place for students and staff at the College?
We are doing everything we can to support you and your future career ambitions whilst keeping you, our staff and the wider community safe.
Currently, we are in a national lockdown so learning is taking place online except for a limited number of vulnerable students.
Every step has been taken to ensure that when students are able to attend college for campus classes, they can do safely based on a thorough Covid-19 risk assessment.
Please watch our 'welcome back' video to find out more.
The safety measures include cleaning, handwashing, hygiene and social distancing procedures. All steps are being taken to implement two-metre social distancing.
Where students and staff cannot be two metres apart, we have done everything practical to reduce the possibility of transmission.
Please see more details below:
Timetables have been planned to ensure that students are on campus for the necessary time only.
Students will stay within an allocated zone and be expected to leave college immediately after their classes or work day has finished.
These steps mean that we can manage the number of learners on site at any point in the day and avoid large gatherings outside of classrooms, for example, by the lift areas and in the refectories.
Campuses have marked specific entry and exit points. One-way systems have been introduced, marked with signs.
Face masks must be worn by students and staff in communal areas as they move around the campus, unless there is a medical reason not to wear one.
Face masks are not mandatory during lessons on campus however, students and staff can wear them if they choose.
Classrooms will be opened in advance to avoid unnecessary queuing or gathering.
Hand sanitiser dispensers are in receptions, classrooms and refectory areas.
Communal areas and classrooms are being cleaned before each teaching session and regularly throughout the day.
Floors and surfaces are regularly being cleaned, and bins emptied. In classrooms, specialist wipes will be available to clean IT equipment.
Lifts are restricted to one person at a time. Priority will be given to those who have limited mobility. Students are encouraged to use the stairs if they are able to do so.
Toilets are restricted to one person at a time.
We are continuing to assess the situation and review our plans and safety steps, according to the latest government guidance.
18. What have students needed to do differently from the start of this academic year commencing September 2020?
We've introduced Covid-19 Student Guidance that clarifies our expectations of students so that we can work together and follow social distancing rules.
This includes guidance on staying two metres away from others at all times, regularly using hand sanitiser in college, staying in your allocated zone and classroom.
Students have had to wear face masks in communal areas, such as corridors, unless they have had a medical condition prohibiting them from doing so. They've had to leave campus immediately after classes, use the stairs rather than lifts and make sure tables and surfaces are left clear.
19. How are teaching and learning being delivered in 2020/21?
Every step is being taken to ensure that our campuses are as safe as possible, based on a thorough college-wide risk assessment. Consequently, things have been different this academic year 2020/21.
Currently, teaching and learning have moved fully online due to the third national lockdown being introduced by the government on January 6th 2021.
From September to December 2020, to help keep everyone safe, there have been fewer face-to-face and more online learning sessions in addition to independent study, including virtual learning.
Our programmes have had some lessons on college campuses, to ensure that you have met your teachers and the other students in your group and to help you feel part of our vibrant college community.
During the first term, from September to December 2020, the majority of our programmes have been based on blended learning to ensure that we provide a safe environment.
This means that our teaching has been a combination of three approaches:
Face-to-face lessons on campus
Face-to-face lessons delivered remotely, for example, using a video chat function
Self-directed, independent study and learning
The balance has depended on the subject that you study.
For example, programmes with a higher level of technical skills such a construction trade, dentistry, hair and beauty, and performing arts, will require more face-to-face learning sessions to develop those skills.
Programmes of study that are more knowledge-based, such as A Levels, will have more face-to-face online learning sessions and independent study.
We will continue to review the College's next steps in line with public health guidance, and keep you updated on any changes to the way that we plan to deliver learning.
Other aspects of what we do will be provided using these different approaches. For example, tutorial support has been provided online during the first term.
In terms of work related experience and activity, we are currently unable to send students into the workplace for industry placements or industry tasters.
However, it is vital to keep building skills to make you employable. Therefore, we will deliver an employability skills package through face-to-face online learning sessions and virtual content.
We are continuing to assess the situation and review our plans and safety steps, according to the latest government guidance.
20. How can I travel to the College safely?
Where possible, we are encouraging students to walk, cycle or drive to our campuses - when we are not in a national lockdown.
If this is not possible, and you need to use public transport, please ensure that you follow the latest government guidelines.
This includes wearing a face covering and maintaining a safe distance between you and other passengers.
21. I am having problems accessing financial support - what should I do?
If you are eligible for financial support from the College and have any questions or concerns about accessing that, then please email financial-support@sheffcol.ac.uk.
22. I have a safeguarding concern - what should I do?
If you have a safeguarding concern, please email safeguarding@sheffcol.ac.uk immediately.
23. Where can I get more mental health information and support?
24. Where can I find more general information?
Department for Education Coronavirus Helpline: Telephone 0800 046 8687. Email: DfE.coronavirushelpline@education.gov.uk
The helpline is for students, staff, and parents and carers, who have questions about Covid-19 relating to education.