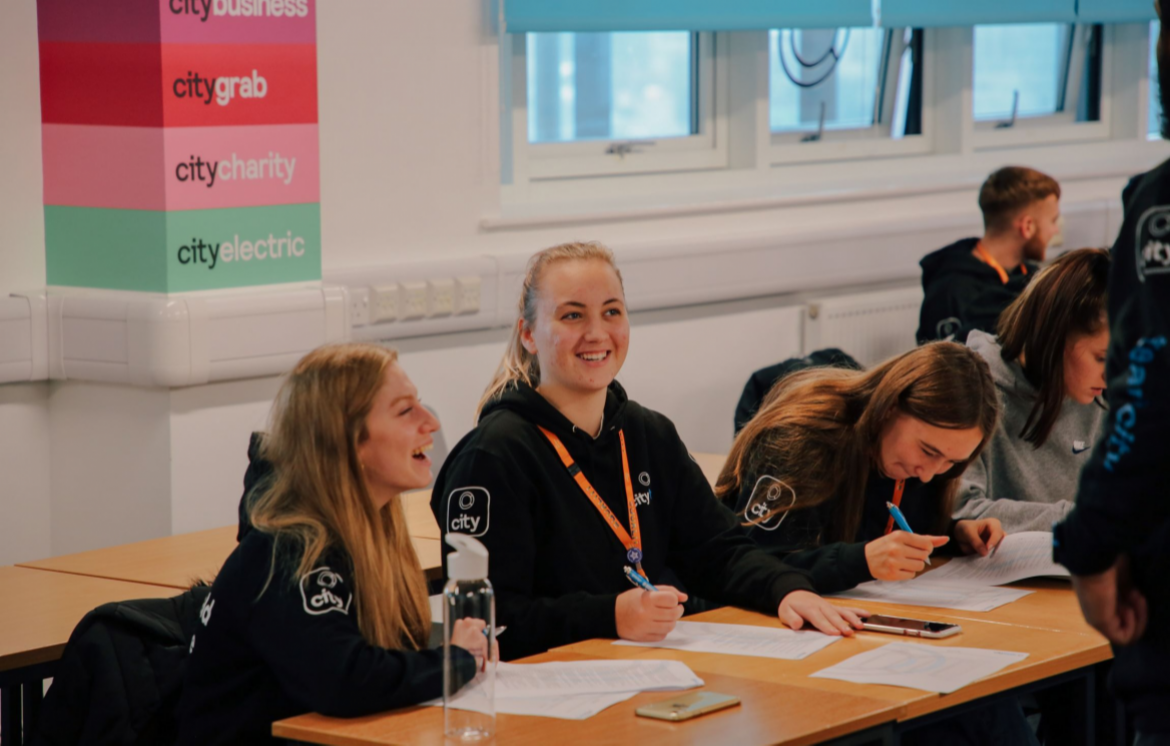 With GCSE results day fast approaching, many of you will shortly be busy celebrating and looking to future plans with anticipation and excitement. But what if things don't go to plan? What are your options, and what are the next steps you can take?
Here's everything you need to know:
WHEN DO I GET MY RESULTS?
GCSE results and results for Level 2 vocational and technical qualifications will be emailed to students from 8:00am onwards on Thursday 24th August 2023. Please do not come into college to collect your results!
All other vocational qualification results, where the assessment method was via a test/exam or assessment of practical skills, will be issued throughout August according to the usual timescales and when they are made available by the various awarding organisations.
Please note that your results will be sent to your college email address and your personal email address where we have one.
Results slips will not be available to collect from college, please refer to the email you will be sent and if you have not received an email that you were expecting please contact exams@sheffcol.ac.uk.
If you don't get the grades that you needed for your original study programme or have changed your mind about what you want to study, don't worry! Please attend your enrolment session as planned and we will discuss an alternative start point with you or offer information, advice and guidance to help you consider different options.
WHAT ARE MY OPTIONS?
When you finish school, you can choose from study programmes, A Levels, T Levels or Apprenticeships - all of which will focus on your personal and academic development, and your progression, to help you achieve your career goals.
But what's the difference between each one?
To try and help put your mind at ease, we've included all the key information below so that you can work out which option best suits you and what entry requirements are needed.

STUDY PROGRAMMES
If you want to stay in full-time education and are keen on the idea of achieving a job-specific technical qualifications, our study programmes will be perfect for you!
Study programmes are practical and prepare you with skills for a specific career. You will gain a wealth of background knowledge in your chosen subject and learn career-specific skills in facilities that replicate the ones you'll eventually work in. You'll also have opportunities to work with employers and amazing support networks.
Key features include:
Full-time study

Job-specific technical qualifications

Develop your skills in facilities

that mirror the

workplace

Gain career experience
Typical study programme entry requirements include:
Entry Level - No formal qualifications but you will be invited for an interview/assessment.
Level 1 - 4 GCSEs at grade 2, including English Language.
Level 2 - 4 GCSEs at grade 3, including English Language. *
Level 3 - 5 GCSEs at grade 4 or above, plus a minimum of grade 4 in English Language. *
* Some study programmes with high practical content will require you to start at Level 1 as you will need to build skills in these areas.
Take a look at our full-time guide here.
T LEVELS
T Levels are a brand-new 2-year qualification which can be studied after you finish school.
They have been created with top employers, and mix classroom learning and industry experience so that you get the skills and knowledge to help you progress into your dream career.
Key features include:
80% classroom learning, 20% workplace learning
45-day real work placement
Opportunities to try different job roles and explore different career options
Gain transferrable technical skills
Typical entry requirements include:
As T Levels are equivalent to a Level 3 qualification, most subjects will have entry requirements of 5 GCSEs at grade C/4 or above, including English Language and Maths.
Find out more about T Levels here.
A LEVELS AT THE SHEFFIELD SIXTH FORM
If an academic approach to learning suits you best and you fancy studying more than one subject at a time, A Levels are the perfect option for you.
A Levels at The Sheffield Sixth Form are varied and exciting, with 21 pathways designed across seven sectors, identifying the best possible combinations of A Levels to open up an endless amount of opportunities. The pathways are designed to provide you with the latest skills, experiences and qualifications to enable you to reach your career goals.
You will study A Levels for two years at The Sheffield Sixth Form based in our City Campus, in our dedicated sixth form facility, which is equipped with the latest technology, interactive classrooms, a common room and plenty of social spaces.
Key features include:
Full-time study

Study 3 or 4

subjects so you can tailor

your learning to your career pathway

Exam and coursework assessments

Exclusive facilities in the city centre
Typical entry requirements include:
3 A Levels - 5 GCSEs at grade 4 or higher, including GCSE English Language and GCSE Maths
4 A Levels - 6 GCSEs at grade 6 or higher, including GCSE English Language and GCSE Maths
APPRENTICESHIPS
If you're keen to develop your knowledge in the workplace and to gain real-life industry experience, then an Apprenticeship could be a great option for you.
Apprenticeships offer a fantastic opportunity to earn while you learn and improve your job prospects. At The Sheffield College, we offer Apprenticeships in 13 different sectors all the way from hospitality to engineering, giving you plenty of options to find the career that's best for you.
Key features include:
Employment in a full-time job

Typically attend college one day a week to complete your qualification

Learn on the job

Earn a wage
Typical Apprenticeship entry requirements include:
Intermediate Apprenticeship - 4 GCSEs of a minimum grade 3, including GCSE English Language and GCSE Maths*
Advanced Apprenticeship - 4 GCSEs of a minimum grade 4, including GCSE English Language and GCSE Maths*
* Please note some employers may ask for grades higher than the above.
Download our Apprenticeships+ Guide here
It's not too late to apply!
We still have plenty of places available on our study programmes starting in September 2023.
Careers Support
If you want to explore an alternative route into your dream job of future career, our expert Careers Advice Team are available to answer your queries and help you figure out your next steps - simply email them on CEIAG@sheffcol.ac.uk to get the conversation rolling!
Our dedicated Careers Advice Service are on hand to help our learners achieve their dream career by providing guidance and resources, as well as hosting careers events throughout the year.
More information
If you still have questions, please contact our Admissions Team for further support:
Email: admissions@sheffcol.ac.uk
Telephone: 0114 260 2600