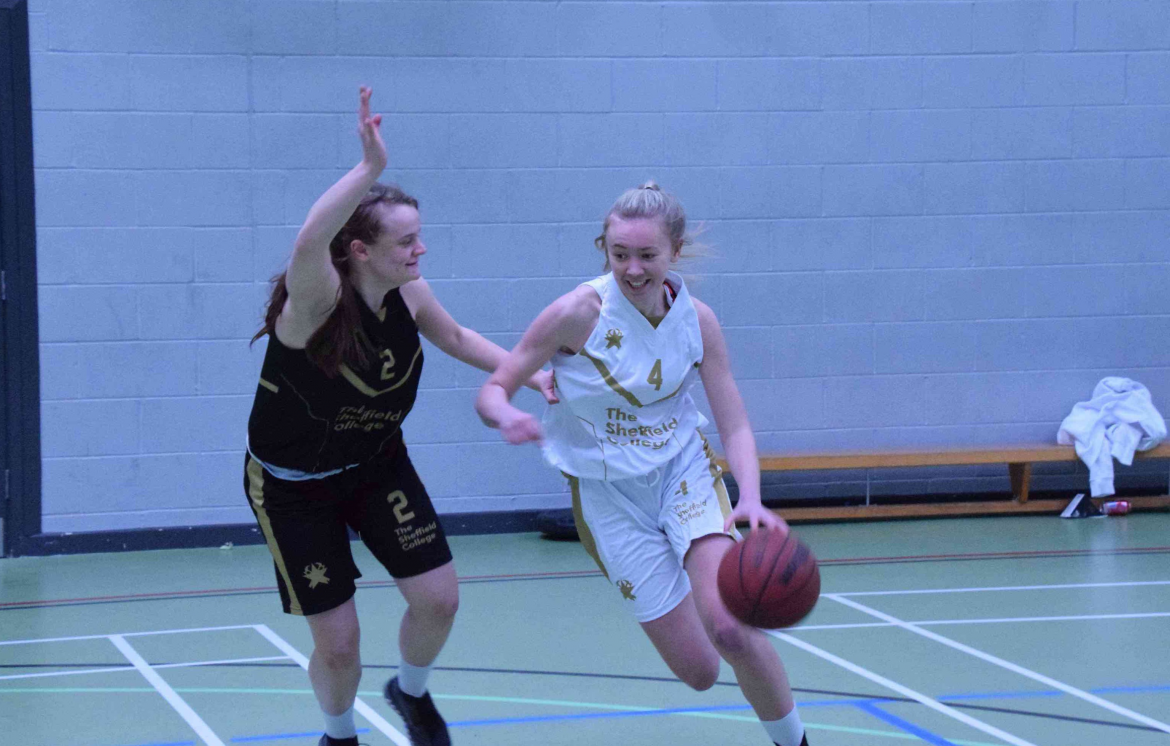 Abbey Whitehouse, 16, has won the Most Valuable Player Award from Basketball England in the Women's Elite Basketball League. The award was announced on March 13th.
The talented player is completing a Community Sports Leadership Award at the College's City Campus and trains with Diploma in Sporting Excellence (DiSE) students.
The College is the only education and training provider in Yorkshire selected to offer the Diploma in Sporting Excellence (DiSE) with Basketball England, the sport's governing body.
The programme is for talented basketball players who have the potential to play internationally.
Abbey said: "I'm so grateful for winning this award and being able to take part in the northern academy league. I'm proud of where my team finished and want to thank all the coaches who helped us get to the play-offs and got the team together."
She continued: "I wouldn't have got this award without their determination for The Sheffield College girls' team. Next year, I am looking to study at the College to take the US SAT test and hope to gain a basketball scholarship in America in the future."
Bradley Connor, Lecturer in Sport and Basketball Coach, The Sheffield College, said: "This is a fantastic achievement and I'd like to congratulate Abbey on her success. It's great to develop home-grown talent and help our students go further as part of this exciting programme with Basketball England."
The College has been chosen by Basketball England to be part of the England Development Programme for basketball in Yorkshire.
The DiSE qualification has been introduced as part of Basketball England's new talent system and pathway for 16 to 19-year-olds.
On the course, students learn about developing a career in sport, nutrition and managing their lifestyle to achieve excellence, and study and train at the College's City Campus, on Granville Road, and Hillsborough Campus, on Livesey Street.
The Sheffield College offers a range of sports courses and qualifications. For more information, click here or call 0114 26206200.