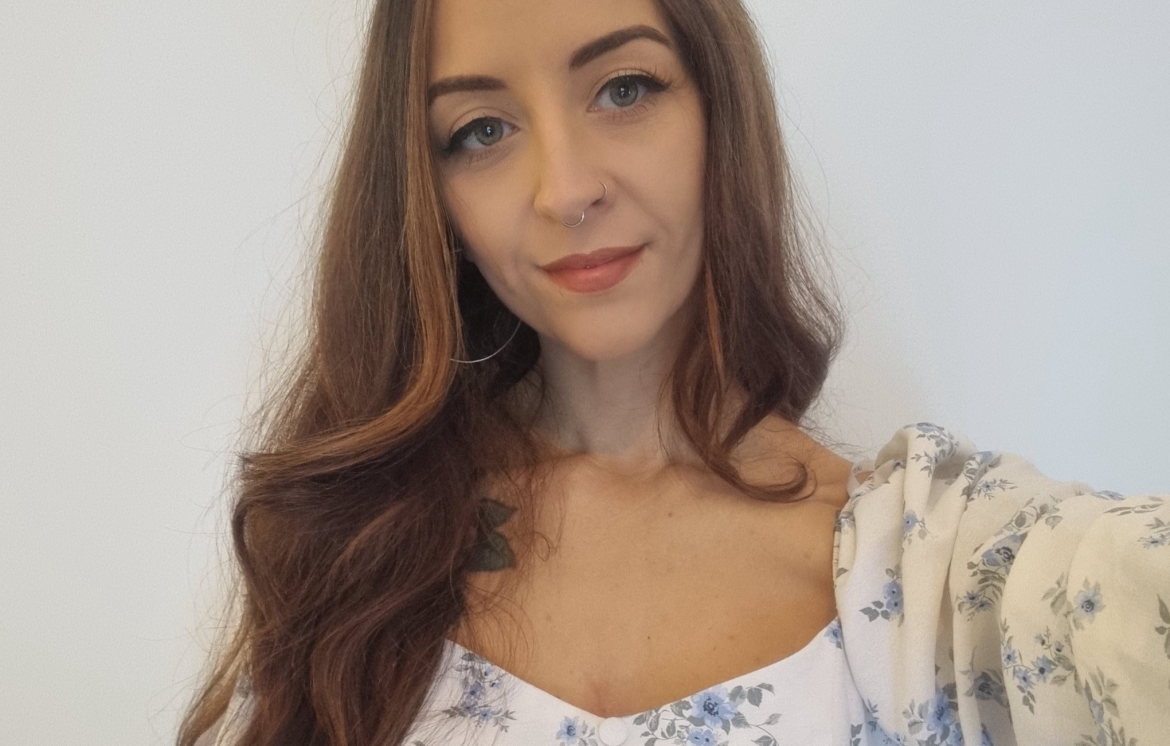 The Sheffield College students who have completed vocational and academic qualifications are preparing to go further in their studies and careers after receiving their results.
Students are moving onto a wide range of destinations which include Russell Group universities, apprenticeships and employment.
Angela Foulkes, Chief Executive and Principal, The Sheffield College, said: "We are so proud of our students and everything they have achieved. I would like to congratulate them as they get ready to go further in their careers."
The college offers a range of Level 3 courses including diplomas, A Levels and access qualifications, that all provide different routes to university.
This year, there have been approximately 860 applications from students for university places via the Universities and Colleges Admissions Service (UCAS).
Of those, the majority - almost 500 applications - were from students studying Level 3 vocational qualifications equivalent to A Levels.
Vocational student Paradise Onfrey, 20, has secured top grades achieving three distinction stars in a BTEC Extended Diploma in Business.
Paradise, who is progressing to the University of Sheffield to study Chinese Studies, said: "I am delighted. My enduring passion for Asia, nurtured since my childhood days, serves as the driving force behind my academic journey."
Talented Team GB swimmer and vocational student Sienna Robinson, 18, has secured double distinction stars in the Sports Coaching and Development Level 3 Diploma.
She has achieved this whilst juggling 22 hours swim training a week and competitions, which has seen her set a new Commonwealth Youth Games best in the women's 50 metre breast-stroke in August 2023.
Sienna has been supported by the college's sport scholarship programme, which helps talented athletes to focus on their studies whilst also continuing to train and compete at the highest level.
Sienna, who is going to Loughborough College to study sport therapy, said: "I am so happy with my results and to be able to achieve them alongside my results in the pool.
"I didn't think it was possible to focus on my swimming and my studies until I came to the college. The staff and tutors were so accommodating enabling me to excel in both. I am over the moon to be off to Loughborough."
Vocational student Samuel Davey, 18, is looking forward to securing an apprenticeship or employment after successfully passing the BTEC Extended Diploma in Advanced Manufacturing Engineering.
Samuel has overcome significant challenges to achieve his goals. Samuel is profoundly deaf and his first language is British Sign Language. A communication support worker translated for him during his classes.
Earlier this summer, Samuel won a college Student Celebration FREDIE+ Champion Award for being a role model, not only to other deaf students but also to his hearing peers. FREDIE refers to fairness, respect, equality, diversity, inclusion and engagement.
Samuel said: "I feel happy with my grade. Studying at The Sheffield College has been so worth it. The college has helped me so much with my learning, providing an interpreter and a note taker to help me overcome barriers. If you think you can't do something, my attitude is – yes, you can!"
Vocational student Mohammad Abdullah, 19, has achieved a distinction in the BTEC Extended Diploma in Advanced Manufacturing Engineering. He is progressing to Sheffield Hallam University to study mechanical engineering.
Mohammad said: "I am beyond pleased with this grade since all of the hard work I've done in my assignments has paid off. I can't thank the staff and tutors enough for all of the support they've given me during my time at the college.
"The staff who taught me were amazing. They assisted me in my work whenever I didn't understand something and guided me to complete the work to high standards, which allowed me to achieve high level grades," added Mohammad, who won a college Student Celebration Award earlier this year for his diligence and hard work.
On other Level 3 courses, including A Levels and access, students are looking forward to their next steps. They include A Level student Razvan Tanase who achieved a top set of results with an A* grade in biology, an A grade in chemistry and an A grade in psychology.
Razvan, who is going to study dental surgery at the University of Sheffield, said: "I was surprised to see that I did even better than I expected. The college gave me the independence to be able to study effectively but I couldn't have done it without the help of my teachers, who I closely worked with."
A Level student Jacob Mortimore is also celebrating a strong set of results securing an A* grade in maths, an A grade in physics and a B grade in chemistry.
Jacob is progressing to the University of Sheffield to study physics and astrophysics. Jacob said: "I am very happy with my results. They were just enough to get me accepted into the University of Sheffield, making many members of my family extremely happy."
Meanwhile, Chelsea Atkinson has achieved more than she thought possible after studying an access course. Access courses prepare adult learners, who do not have traditional academic qualifications such as A Levels, for study at degree level.
The courses last one-year and are full-time. They lead to credits recognised by colleges, universities and employers and are a Level 3 qualification.
Former hairstylist Chelsea, 32, successfully completed an Access to Higher Education Diploma in Health Science Professions. Now Chelsea is going onto a Degree in Child Nursing at Sheffield Hallam University. Her ambition is to work with neonatal babies at Sheffield Children's Hospital.
Chelsea said: "I am beyond proud of what I have managed to achieve and whilst being a full time mum to two young children. I have loved every minute of the course. I have discovered a new sense of self-worth and confidence with my studies and myself.
"The tutors have always been on hand to help and they have made learning as a mature student not feel as daunting. I can't thank the staff enough for the pastoral sessions and one-to-one support on everything to do with applying to university. I have also made some amazing friends."
Chelsea was inspired to change careers after one of her children suffered a rare condition and was admitted to Sheffield Children Hospital's for six months including intensive care.
Chelsea added: "Going through that and then the Covid-19 pandemic and seeing how amazingly the nurses cared for my child, had a life changing effect on me. I had a career as a hairstylist for 14 years. But what happened made me realise I wanted to care for other children and their families in the same way that we had been looked after."
She explained: "Juggling childcare and parental roles has certainly been a challenge on the course but I developed a good sense of time management to ensure I could get my work done on time and still manage home life."
Around 10% of this year's university offers to college students were from Russell Group institutions.
Destinations include Durham University, Kings College London, University College London, University of Manchester, University of Leeds, University of Newcastle, University of Nottingham, University of Sheffield, University of York and Queens University Belfast.
Students have received offers for a wide range of degree subjects including aerospace engineering, biology, biomedical science, civil engineering, computer science, dentistry, physics and astrophysics, midwifery, nursing and zoology.
Course places are still available for this September. Apply now.
Pictured: Access student and former hairstylist Chelsea Atkinson is looking forward to studying child nursing at Sheffield Hallam University.